Recently, the Minister of Home Affairs of the Government of the People's Republic of Bangladesh, Asaduzzaman Khan Kamal had a private discussion with Miraz Hossain, Director of Lions Club Mohakhali, President of KSFB, and Director of Keya Cosmetics Limited at his residence.
Keya Cosmetics Limited will work with the government to deal with corona. The company's director M Miraz Hossain said this while exchanging views with Home Minister Asaduzzaman Khan Kamal. Home minister Asaduzzaman Khan apprised M Miraz Hossain's various social activities. M Miraz Hossain worked as the Assistant Project Director of United Nation and has successfully completed numerous programs including support for poor fishermen in Malaysia and Philipines, Acid survival & autistic program in Canada and India. In Bangladesh, he provided scholarships for the merit but poor students, old-age home support, relief program in CORONA, Tree Plantation, and Iftar program across the country.
Minister Asaduzzaman Khan Kamal and M Miraz Hossain have also discussed about the welfare of needy freedom fighters. Primarily the planed to make a fund for 200 needy freedom fighters' families. Very soon officially they will announce the program and hopefully, Minister Asaduzzaman Khan Kamal will be present at the event.
The exchange took place at the home minister's residence on Monday (February 28th).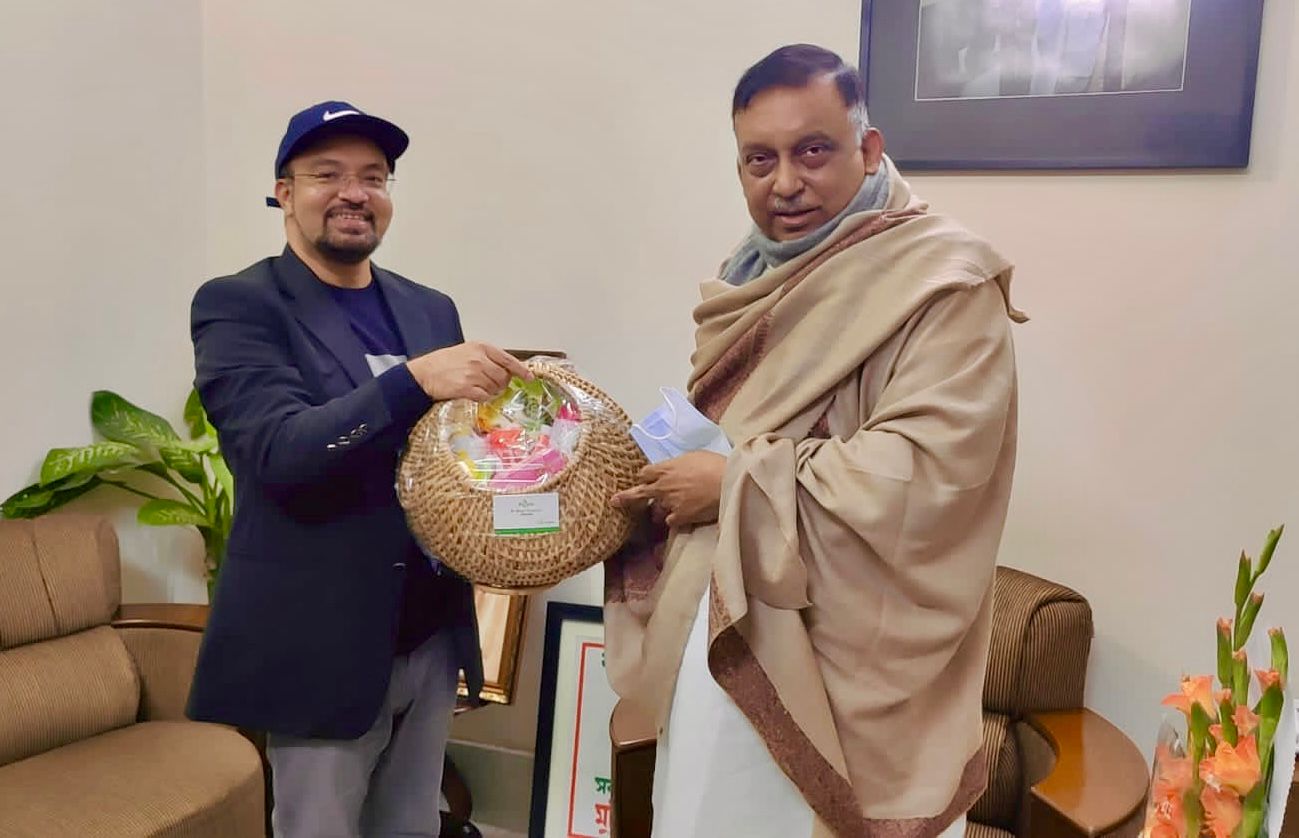 During the discussion, M Miraz Hossain briefed the Minister about the overall Corona situation, coping with the Corona situation, and various social and humanitarian programs.
During this time, the Honorable Minister carefully informed about the various programs and expressed his hope to work together as always. Home Minister Asaduzzaman Khan Kamal assured M Miraz Hossain of his full support for the country's economy and the elimination of unemployment as a successful entrepreneur. The wise people are hopeful that the exchange of views of this humanitarian leader and businessman M Miraz Hossain will bring benefits.
Source: বাংলা৫২নিউজ, Jagonews24